Saronti affiliates
Are you looking for an opportunity to earn an income with an activity that can fit around family life? Why not become a Saronti affiliate? We'll give you your very own link to the Saronti website. Every time someone buys an item on the Saronti website using that link, you get a WHOPPING 20% COMMISSION.
Be creative - you could share that link on social media, via email, text, letter, but you could also get a few demo products and set up a stand at fairs or markets. Simply take orders on a tablet using that link. That's it! No stock, no upfront fee- just a wonderful Unique range of Personalised gifts to pass on.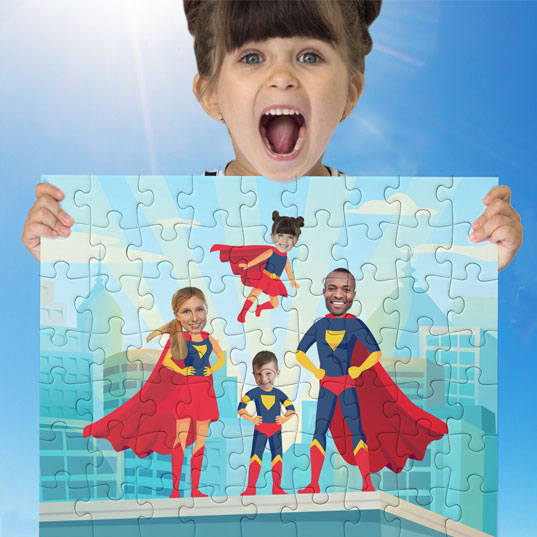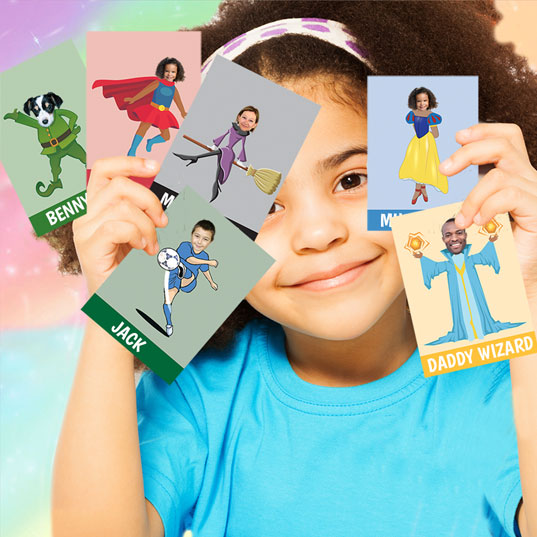 Saronti is a small Company with Big values. We are British based, run by Mums. We offer opportunities to parents/ grandparents and anyone looking for work around family life. We use small local suppliers who respect the environment and we're big on giving back to the community. Our fundraising programmes cover the very young right up to the elderly.
We use faces from family, friends' (and even pets') photos to make up fun illustrated characters (like Superheroes, Footballers, Pirates, Mermaids) in books, card games, jigsaws and school supplies.
Our fun rhyming story books, (can include up to 15 people), make reading joyful. Babies laugh at the faces, siblings love to read aloud and the Elderly remember how much they are loved. Card games make travel and family games night a hoot, whether you're 4 or 94. Puzzles and school supplies make Unique gifts.
With the option to make your own Saronti, there's a great online experience too.
Saronti is totally Unique- Our books & games are NOT like other personalised items. You may think you've seen these before- but you have NOT 🙂
We offer an online experience followed by a traditional activity, providing quality screen time and fun family engagement.
Unique. Loved by All. Giggles guaranteed.
Hello 🙂