In a secluded Woodland area in Harrogate you can find a unique family run project, offering children a 'back to nature' experience. Founders, Vikki and Chris Silverwood discovered a deep love of nature from their pre-parent Worldwide travels. These deep seated ideals strengthened when their daughter Mari was born, and the desire to connect her to nature led them to Børn of the Forest.
What is Børn of the Forest?
A classroom without walls
A safe place to explore, imagine, experiment & create
A place to learn about nature, the environment and the world
A place to have space, freedom and time
We aim to provide children experiences which will connect them with nature through opportunities for open ended, child initiated play. Through being immersed in nature in this rich way, children are able to become confident, resilient and creative individuals; lead healthy and active lifestyles and have an understanding of and connection to the environment…
Colour, Texture & Pattern Exploration
There are many activities to explore via the centre but we'd like to highlight this one: exploring colour, pattern, texture, light and shadow in nature with the 'Mari doll'.
Draw a simple doll's dress (or for a boy you could have top and trousers) on cardboard and cut out the dress body.
Stick a photo of the child's face onto the doll.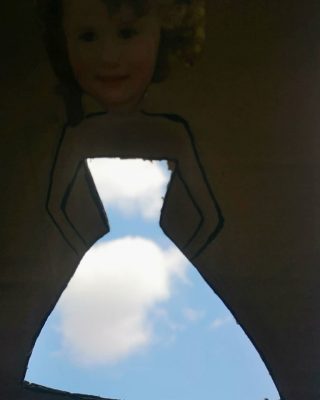 Place the doll onto different surfaces and see how the dress changes colour, brightness and texture.
This activity is so much more meaningful and purposeful to your child with their face on it, ensuring that it will be a topic of conversation for a good while after.
During Lockdown, the centre is unable to open for sessions, but there's some great ideas for activities that can be done in woods and back gardens on their facebook page too.