It was bad enough that the footie season ended at grassroots level, but then they suspended all the live football leagues too. We heard the roar of "Noooooooooo" up and down the country, and yes we feel your pain…. There's no word about starting anytime soon, so if you're lucky enough to have a garden or a park close enough to do exercise there are some ways to entertain a footballer in Lockdown.
Garden Kickabout
Get the kids to practice their first touch, see how many kick-ups they can do and try and increase the number every week. Lay cones out, or if you haven't got cones, use jumpers (old school) and practise dribbling.
The England team has launched a 'Football's Staying Home' campaign which shows motivational videos, tutorials for skills and throwback clips. These are  shared on their YouTube and social channels through the week.
Catch Up On Classic Matches
FIFA has launched a series of memorable World Cup matches on its YouTube channel. UEFA, has matched this and showing classic Euros and Champions League ties on their TV portal.
Design A Kit
This is a great football activity for kids of all ages. Print out, or draw a footie shirt and get creative with shirt designs. You can even get them to design home and away kits, training tops and even 3rd kit choices.
Dream Team Selection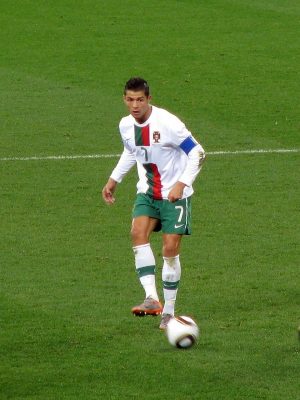 Quite possibly the best football activity involving paper and pen. Compiling your dream team! To spice it up for the older kids you can:
Make Premiership Club teams
Make Champions League teams
Make International teams (from each country if possible)
Make icon teams
Make teams of friends & family
Read Football Books
If your footballers aren't really into reading then give them the task of finding two paragraphs or player profiles and then using facts or bullet points, explain it so that another person will be able to understand the topic without reading it.
Some great books are:
Any Team annual
How to be a footballer- Peter Crouch
The Special One: The Secret World of Jose Mourinho
Alex Ferguson- My Autobiography
Inverting the Pyramid: The History Of Football Tactics
The Barcelona Legacy: Guardiola, Mourinho and the Fight For Football's Soul
Watch Some Classic Football Movies & Documentaries
Manchester City-All or Nothing
Becoming Zlatan
Class of '92
Steven Gerrard – Make Us Dream
Jorge Mendes – The Super Agent
Sunderland 'til I Die
Diego Maradona
Some of these have a 12 rating so it's best to monitor them beforehand.
So don't pull your hair out, just yet- there are quite a few ways to entertain a footballer in lockdown.
Image by jorono from Pixabay Image by Günther Simmermacher from Pixabay