World Book Day is a special day created by UNESCO to encourage a love of books and reading. It's also a registered charity that sets its sights on giving every child and young person a book of their own. It's a fantastic celebration of authors and illustrators that takes place in over 100 countries all over the world.
This Thursday, 5th March, will be the 23rd year of World Book Day, and in Schools all over the World, children will dress up as their favourite book characters. To encourage a love of books in all children, the Charity give away Book Tokens towards a book of their choice or to purchase one of the free books that authors donate every year.
Don't worry if your children are home schooled as they can also get the £1 book tokens here.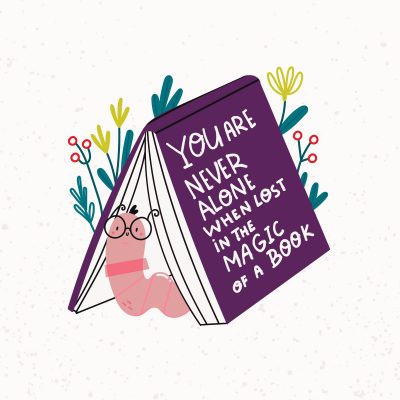 Fun Book Facts
23rd April, 1995, was the first official World Book Day. This day was chosen because England's greatest wordsmith, William Shakespeare, died on this date in 1616.
The UK celebrates on the first Thursday in March because the 23rd April sometimes clashes with Easter.
Charles Dickens' A Tale of Two Cities is the biggest-selling English language book. Dickens' 1859 novel about the French Revolution isn't exactly his most comedic, but it's 200 million (and rising) sales prove that 'funny' isn't everyone's choice for a bedtime book.
The second and third bestselling books in English are both by J. R. R. Tolkien-  The Lord of the Rings and The Hobbit have combined sales of over 250 million.  This isn't too shabby when you consider that The Hobbit was written one day when Tolkien was bored marking university exam papers at Oxford.
Eric Carle's, The Very Hungry Caterpillar has sold around 30 million copies. Originally called 'A Week with Willi Worm', the story was originally based around a bookworm.
The Harry Potter book series is the biggest selling series of novels ever published. J. K. Rowling's seven novels have sold around 450 million copies  and have  created a language of it's own.
Mark Twain's The Adventures of Tom Sawyer (1876) is the first book written using a typewriter.
With around 15 million Book tokens given out each year in the UK alone, we applaud UNESCO for recognising the wonderful contribution books and reading make to a childhood. Why not download our activity sheets and have some World Book Day fun with your little ones.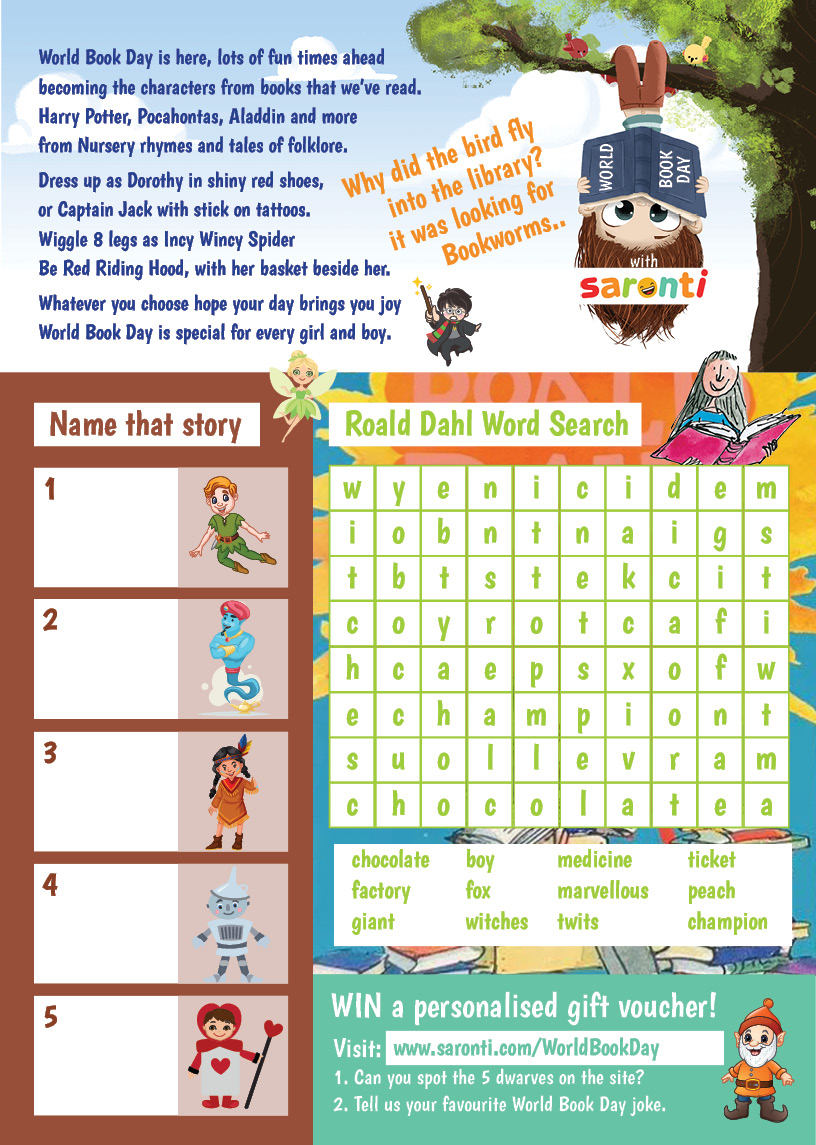 Love card games, then check out our Storybook Stars in Snap, Memory, 54 Pack and Guess Who I Am.
Make yourself into your favourite characters, just like on World Book Day. We love dressing up and we love stories too 🙂