These toddler activities with water, pebbles and a hammer are great for those days when you need to entertain the little ones.  These activities using simple household objects are brought to us by My Second Innings 
Activity 1: Hammering

A fun and easy activity. Set out small thick circles of clay on a hard floor. Give your little ones a toy hammer.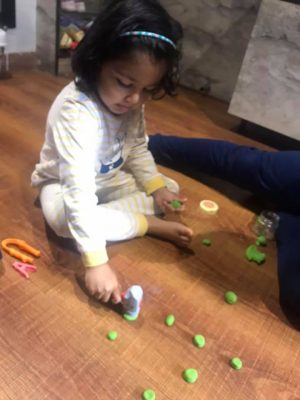 .
Let them have fun hitting the circles and seeing what shapes they can make out of them.
Activity 2: Throwing Pebbles
Place an empty bowl in a bucket of water and give your child some small stones, pebbles, coins or buttons. Ask your child to drop or throw the pebbles into the bowl. You can use this activity as a counting game as well as it being great for hand eye coordination.
Activity 3: Pouring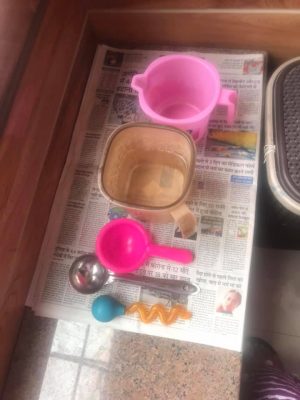 For this you will need different sizes of spoons, an empty jug and a bowl of water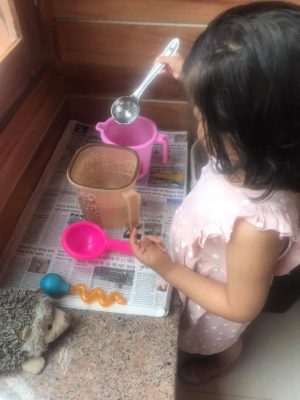 Encourage your child to fill the jug with the spoons, noticing how much or less water there is with larger and smaller spoons.
Children love hands on activities and all 3 of these are great for entertaining little ones.
Note- please ensure all of these activities with your toddler are done with adult supervision.