This year it seems people have been over compensating for the lack of Halloween festivities, and doubling down on the number of pumpkins they need. Whilst there is no doubt tons of fun to be had with carving a pumpkin it's a good idea to be thinking about how to dispose of pumpkins after Halloween!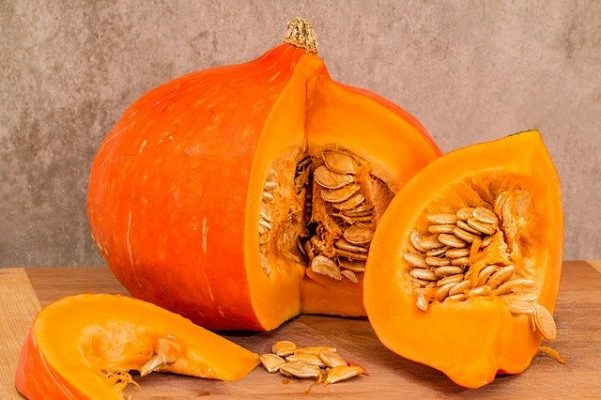 Eco & beyond  have some frightening statistics:
With 42% of people in the UK buying pumpkins for Halloween, what is truly spooky is the amount we throw away. Over 18,000 tonnes of edible pumpkin end up in landfill sites every year – the equivalent of 1500 double decker buses, or 360 million portions of pumpkin pie.
It's not just any waste though, this is food being needlessly thrown away. Pumpkin is a truly unique food in that nearly every part of it can be eaten. From the seeds to the flesh, pumpkins are not only low in saturated fat, cholesterol and sodium, they're also full of nutrients, fibre and vitamins A, C and E.
If you're unsure of how to dispose of Halloween pumpkins, the charity Hubbub, runs a Pumpkin rescue scheme. They organise workshops and events giving advice and help on using leftover pumpkins, and keeping them out of landfill.
Many of us want to recycle, but are unsure of how to actually do this. Here are some suggestions for you:
Pumpkin Face Mask
Pumpkin isn't just nutritious for your insides, it's also full of goodness for your outsides too.  To make a homemade, all-natural pumpkin face mask you mix cooked, pureed pumpkin flesh with milk, honey and aloe.  Rub into clean skin in a circular motion and leave for 20 minutes. Wash off with warm water and pat dry. Your skin will feel smooth and silky. You can also make batches and keep in the fridge for future use.
Pumpkin Butter
Homemade pumpkin butter isn't something that's popular here, but over the pond it's a staple around this time of year:
Ingredients-
Diced cubes of pumpkin
Dash of apple juice
Ground ginger
Ground cloves
Brown sugar
Cinnamon
Nutmeg
Method:
Simmer pumpkin cubes in water for about 20 mins. When soft, puree the soft pumpkin flesh in a blender or food processor. Ix in all the ingredients and stir until thick. Chill before serving. It's delicious spread on crackers, bread, pancakes and for use in cooking and baking.
Pumpkin Seeds
We all love pumpkin seeds bought in bags from the wholefood shop, but hey, don't waste your money- make your own! First, clean the seeds by tipping into a sieve and running under cold water. Discard the stringy pulp whilst washing the seeds. Boil salted water in a large saucepan and add the cleaned seeds. Boil for 5-10 minutes depending on the size, then drain on kitchen paper. Toss the drained seeds with a little oil, some seasoning and spread evenly across a baking tray. Roast the seeds at 180C/gas 4 for about 8-10 minutes. Delicious AND cheap.
Animal Feed
Hamsters love to chomp on raw pumpkin, as do your garden critters. Make sure there is no wax on the skin first and cut up into chunks to scatter around the garden for the squirrels and birds. NOTE- be careful if you have hedgehogs as pumpkin acts as a laxative to them, and this can be life threatening this time of year.
How to Dispose of Pumpkins after Halloween as Compost
Of course you can always use your pumpkins as compost. We think the most fun way is to place the pumpkins on the ground, get the kids to smash them, and then just leave to let nature (and the worms) do its work. Pumpkins that have been kept in the warm and have started to rot are a lot easier to smash.
So however you dispose of pumpkins after Halloween- stay safe.
Image by Graham Gladstone from Pixabay
Image by Steve Buissinne from Pixabay
Image by Jim Ewoldsen from Pixabay