This Easter weekend will be like no other. For those of you who don't have a garden to go out in, here's the first of our easy to make Easter crafts for kids
.
Easter Chick
A lovely easy to make Easter craft for kids.
You will need: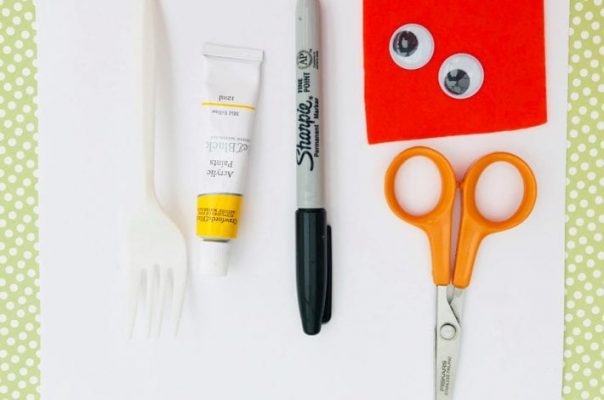 Plastic fork
Yellow paint
Small piece of orange card or material
Scissors
Glue
Black pen
Googly eyes
Step 1
Dip the back of the fork into the paint and place onto a piece of paper.
Step 2
Keep moving round in a circle adding lots of paint, to make the chick's body.
Step 3
When the paint is dry- Cut a small triangle of orange material and glue it in place for the beak.Either stick on googly eyes, or draw eyes with a black pen.
Step 4
Add some legs on with the black pen.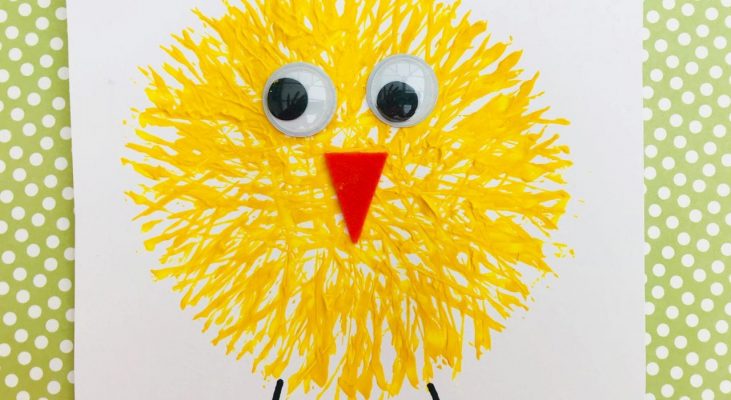 Why not send us photos of your creations; help@saronti.com