Here are some of our favourite egg box crafts for kids. Keeping the kids occupied, and stimulated in this lockdown time isn't easy and many of us are feeling overwhelmed. To help out here are some really easy crafts to do with kids of all ages. Get the older siblings helping the younger ones and remember it's all about having some fun.
The Very Hungry Caterpillar.
We all know the story, so why not engage the kids in making their very own caterpillar:
All you need are:
a 12 egg box
paint
scissors
pipe cleaner
googly eyes

Steps
Cut the egg box down the middle lengthwise, (you can use the other half as paint pots)
Paint one pot red and the rest green
Punch two holes in the first cup
Give the caterpillar a face- either paint on eyes or stick on googly eyes.
Cut a pipe cleaner in half and poke through the holes to make the antenna
Egg Box Dragon
This fire breathing fantasy animal makes a great addition to our Egg Box Crafts. For this you will need:
3 egg boxes (6 egg kind)
green paint & paint brush,
red paper
2 treasury tags
glue or sellotape
red and black felt pens
scissors
Steps-
Cut out 2 cups and paint them green, making the eyes.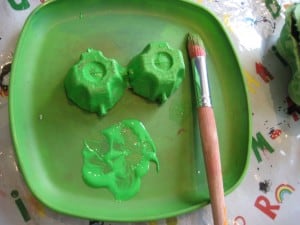 The other two egg boxes make up the head and body. If the box is already green then you can just add extra paint to make scales- if not paint the box green, wait for it to dry and then add scales.
use the treasury tags to attach the two cartons together. This allows the body to move when played with.
Cut out a tail, some spines and great big flames from the red paper. Fasten with sellotape or glue.
Add some big eyes and round black nostrils. Your Egg Box Dragon is now ready to play with.
Egg Box Bug Club
Here is a fantastic range of easy to make Bugs using egg boxes. All you need are:
Egg Boxes
Scissors
Pipe cleaners
Googly eyes
Coloured Pens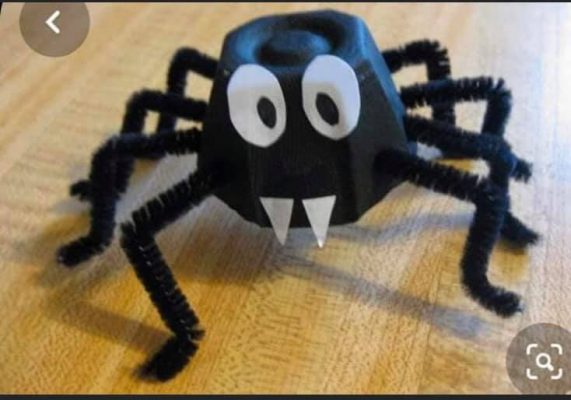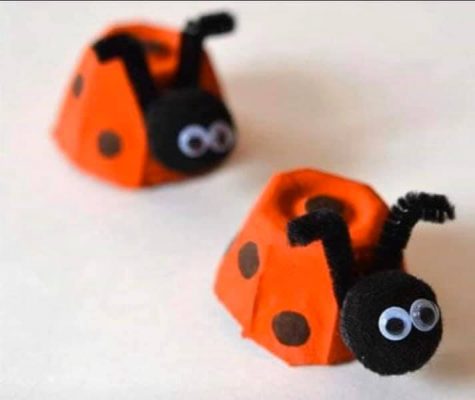 Egg Box Ocean Bed
Why not add to your sea collection with an Egg Box Ocean bed. It's easy to make and lovely to look at. Add your Origami fish to make it super special.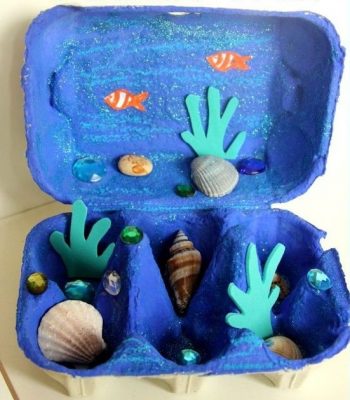 Egg Box craft is a great way to spend time with children of all ages. Why not take some photos of your creations and send to us at help@saronti.com